With its population of 91 million expected to double in the next 22 years, and a drier climate, Ethiopia will have trouble feeding its people, a new report says.
By: Dave
A report forecasting increasing hunger in parts of Ethiopia in the next few decades makes agonizing reading for a proud people eager to see their nation's reputation for human misery banished.
A surging population – the current population of 90.9 million will double over 22 years at the current 3.2 percent growth rate – combined with drier, hotter weather "could dramatically increase the number of at-risk people in Ethiopia during the next 20 years," according to the Famine Early Warning Systems Network study.
The findings follow the Horn of Africa's worst drought in six decades, which left 4.6 million Ethiopians needing emergency assistance last year. Another 7.4 million are classified as "chronically food insecure" by donors. Harvests and pastures are already suffering because rainfall during Ethiopia's two wet seasons has declined 15 to 20 percent over the last 35 years.
In densely-inhabited crop-growing parts of the Rift Valley south of Addis Ababa, rapidly increasing populations will also have to deal with declining rainfall. "It appears likely that the combination of population growth, land degradation, and more frequent droughts will result in more frequent food-related crises," says the study. If temperatures keep rising, conditions in some areas will become too hot for the production of coffee, Ethiopia's primary export.
Despite the severity of these ongoing problems, many Ethiopians believe their country should be better known for its long history of civilization, including an early 4th century adoption of Christianity and heroic 19th Century defiance of Italian imperialism. But instead the nation – which describes itself as the "water tower of Africa" due to the rivers coursing through its highland heart – is seen through the lens of the mid-1980s famine brought to the world's attention by Bob Geldof's Live Aid concerts. Over 30,000 have signed an online petition to have a reference to the country removed from the "famine" entry in the Oxford English Dictionary.
This popular sentiment is matched by the government's attitude. Donors said last year that the estimate for those in need in the southern region was half a million below what it should have been. Understandably, Ethiopian officials prefer to focus on the impact of impressive economic growth in overcoming poverty, rather than how many millions are fed by donated sacks of grain.
"National governments often see an emergency declaration as a sign of weakness, especially if there is a drive for food self-sufficiency," Oxfam and Save the Children said in a January report on last year's crisis. Ethiopia's government hopes the nation will no longer require food aid when a 5-year development plan ends in mid-2015.
While this is unlikely to occur, further progress will happen if the economy keeps expanding, as it is expected to do. Growth – which topped 10 percent for the last seven years, according to Ethiopian government figures (the IMF put it at a few percent lower) – has helped the proportion of the population in poverty fall by almost 10 percent to 29.6 percent between 2004 and 2011, the government said in March.
FEWS NET also forecast some sunny spells amongst the gathering clouds. Ethiopia doesn't "face a cata­strophic national failure of rainfall, but rather regional hot spots with a tendency towards more frequent droughts," it says. And "improved yields in climatically secure areas could help mitigate the impact of those effects."
This is exactly what the government is trying to do in a nation where around 80 percent of people still work the land, partly through the work of the Bill & Melinda Gates Foundation-backed Agricultural Transformation Agency. The ATA aims to boost crop yields – a doubling of the productivity of Ethiopia's staple grain teff has been mentioned – by techniques such as improved planting and more efficient fertilizer application.
While the intentions are admirable, the challenge is considerable: farmland per person has been declining at twice the rate yields are increasing. As a result, already low cereal production per capita could fall by 28 percent by 2025, says FEWS NET. "This level of food production could leave millions more Ethiopians exposed to hunger and undernourishment," it warns.
Bill & Melinda Gates Foundation Appoints Ethiopia Rep.
New York (TADIAS) — The Bill & Melinda Gates Foundation has announced the appointment of Haddis Tadesse as the foundation's first official representative in Ethiopia. Ethiopian-born Haddis Tadesse, who has worked as an external relations officer for the foundation since 2007, will assume the new position later this month in Addis Ababa.
"Tadesse, who grew up in Ethiopia and was educated in the United States, will serve as the foundation's liaison to the federal government of Ethiopia and the African Union," the organization said in a press release. "He also will help the foundation strengthen its relationships with health and development partners operating in Ethiopia, including donor agencies, international NGOs and local Ethiopian organizations."
"We invest more than half of our resources in Africa, and we want to build closer and more effective relationships with valued partners on the ground," said foundation co-chair Melinda Gates. "Ethiopia is making great progress in health and economic growth, and we hope to support these efforts by appointing Haddis, who possesses deep knowledge of the country, its challenges, and its huge potential."
Ethiopia is an important focus country for the foundation, which currently provides more than USD $265 million in funding to partner organizations that are operating health and development programs across the nation. This includes funding to help small farmers increase food production, as well as grants to expand access to childhood vaccines, maternal and child health programs, financial services for the poor, safe water and sanitation, and other effective, low-cost innovations.
"I am very excited to be the foundation's first representative in Ethiopia," said Tadesse. "I am especially thrilled to have an opportunity to help expand access to health and development in the land where I was raised."
Tadesse earned a bachelor's degree in business management and a master's in public administration from the University of Washington in Seattle. He began working at the foundation as an advisor to the agricultural development program and has recently served as an external relations officer, managing the foundation's engagement with key stakeholders in Africa.
—
Source: Bill & Melinda Gates Foundation.
Yemen's Saleh to Seek Exile in Ethiopia
Vigil for ASANAA, Yemen (AP) – Aides to Ali Abdullah Saleh say that the ousted Yemeni president plans to go into exile in Ethiopia.lem Dechassa Outside Lebanon Embassy in D.C.
The aides told the Associated Press on Monday that the former president will leave Yemen within two days along with some of his family members.
A diplomat in Sanaa confirmed that arrangements had been made for Saleh's arrival. All officials spoke on condition of anonymity because of the sensitivity of the issue.
On Saturday, newly inaugurated President Abed Rabbo Mansour Hadi was sworn in as president as part of a power-transfer deal that gave Saleh immunity from prosecution in exchange for stepping down. The deal aims to end a year of turmoil that left hundreds of protesters dead.
Tens of thousands of Yemenis were protesting in Sanaa, demanding prosecution of Saleh.
Chanting, "The people want to prosecute the murderer," angry protesters gathered Monday in front of Hadi's house.
Hundreds of street protesters died in crackdowns by the security forces and other violence during a year of political turmoil.
The protesters on Saturday were angered by a farewell ceremony for Saleh in which he pledged to support the new president.
Washington, D.C (TADIAS) – A crowd of Ethiopians gathered in front of the Embassy of Lebanon here on Thursday morning for an hour vigil to mourn and protest the death of 33-year old Alem Dechassa, the Ethiopian woman that was violently mistreated outside the Ethiopian embassy in Beirut as shown in a viral video last weekend. Alem died on Wednesday.
"I admire her resilience in resisting her abusers," said Ephrem Amsalu, who drove with his friends from northern Virginia. "She is a true hero who put a spotlight on this enormous crisis." He added: "I am here to show my deepest gratitude to her heroism and to express my concern about her sudden death a few days after the attack."
Ms. Meseret Hassen of Silver Spring, Maryland also attended the event. "I am confident the Lebanese government will do the right thing," she said. "I hope this uproar will continue until we come up with solid solution and I would also hope that the Ethiopian government would strengthen its relationship with its citizens abroad, particularly domestic workers in Arab countries."
Ato Teklemichael Abebe spoke on behalf of the crowd. "Thank you for giving us this opportunity to listen to our issues," he said. Addressing Lebanese Embassy staff he added: "We would like to thank you for primarily arresting the man who is behind this. However the Daily Star just announced that the man who is responsible for this action has been released. We would like you to explain to us the details surrounding the news."
"We strongly condemn the tragedy that has happened to your fellow citizen Ms. Alem Dechassa," Mr. Toni Frangie, Lebanese Embassy's first secretary told the crowd. "What happened is unacceptable by all human rights standards and we can assure you that the Lebanese government is fully and strongly committed to take all the necessary steps and measures to hold accountable the offenders and to prevent any kind of human rights abuse." He added: "I will convey your demands and your concerns to our government."
Below is a slideshow from the vigil for Alem Dechassa in Washington D.C. on March 15, 2012.
Ethiopia History
By:  Paul S. Kobel
Ethiopia is a landlocked country in Eastern Africa located on the Horn of  Africa. It is bordered by Eritrea to the north, Djibouti to the east, Kenya to the south, and the Sudan to the west. The size of the country is  437,794 square miles (1,133,882 square kilometers), which is roughly twice  the size of Texas. Ethiopia is a mountainous region in the East and West highlands divided by the Great Rift Valley. The major cities are Addis  Ababa (the capital city), Asmara, Dire Dawa, and Harar. The bulk of the population lives in the East and West highlands, where the tropical  climate  is broken up by heavy rainfall.
There are many different ethnic and linguistic groups that comprise  modern-day Ethiopia. The largest group is the Galla, who constitute  roughly 40 percent of the population. The Amhara and the Tigre, who  together represent 40 percent of the population, have historically been  the  most politically influential ethnic groups. The majority of the      remaining  population is composed of the Walamo, the Somali, and the Gurage.
 HISTORY
Ethiopia is one of the oldest kingdoms in the world. Among the first      peoples to inhabit Ethiopia were Ge'ez speaking agrarians, who  settled in  the Tigrayan highlands around 2000 BC. At this time the   Da'amat Kingdom was formed. The inland Aksum Kingdom was founded by Menilek I after  the fall of the Da'amat Kingdom. Menilek I is believed to be a descendent  of King Solomon and the Queen of Sheba. Aksum King Ezana made      Christianity  the official religion around 700 AD. When Muslims began to  occupy much of  Northern Africa and the Mediterranean, the Aksum Kingdom was crippled by  poor external trade. The kingdom was subsequently replaced by the Zagwe'  dynasty in Ethiopia between 1137 and 1270. Their most significant  contribution was the creation of eleven churches carved out of stone, which  continued to stand at the end of the twentieth century in the city of Roha.  In the sixteenth century, several small kingdoms replaced the former  Ethiopian empire, which would not be reunified until 1889, when Menilek II  gained control. One of the most important accomplishments of Menilek II was  the defeat of the Italians in 1896 at the Battle of Adwa.  Menilek II then  expanded the Ethiopian Empire to nearly twice its size. He  also rebuilt the  Ethiopian infrastructure, which included the construction of a railway  system and the improvement of public health and education      institutions.
In the eaerly nineteenth century there was a brief period of internal strife brought on by the weakness of Menilek's successor, Lij lyasu, and  Great Britain, France, and Italy were called upon to intervene to resolve  the crisis. The modernization of Ethiopia then resumed underE mperor Haile  Selassie in 1930. Haile Selassie introduced Ethiopia's first constitution  in 1931. In 1935 Italy invaded Ethiopia in an effort to expand its  influence in North Africa. Although Italian rule was coercive, many  improvements to Ethiopia's      infrastructure during this period were  profitable to the country. With the help of Great Britain, Ethiopia drove  out the Italians during World War II and Haile Selassie was restored to  power. In the early 1960s a civil war broke out in Ethiopia instigated by  the Eritreans' demand for independence. Eritrea had been taken over by the  Italians in the late nineteenth century and reincorporated into Selassie's  rule in the 1950s.
 MODERN ERA
After a period of economic stabilization in the 1950s and 1960s, the Ethiopian army overthrew the Selassie government. The provisional military  government which took over in 1974 was shortly thereafter replaced by a Marxist regime. In 1984 the Ethiopian Socialist Party consolidated power  and became the uncontested political party. In 1987 the country was declared a democratic republic. Ethiopia was ruled by Mengista Haile      Mariam  (1977-1991), whose tyrannical regime violently repressed any opposition to  Marxist rule. In 1978, the Soviet Union and Cuba helped put down a brief  uprising led by the Somalians. The military dictatorship that governed  Ethiopia between 1974 and 1991 had a tremendous impact on the social and  economic development of modern day Ethiopia. The Provisional Military  Administrative Council (PMAC), known as Derg to native      Ethiopians, was a  Marxist regime modeled after the Soviet Union and ruled      by military  officers. Though a constitution was formally introduced in 1987, the Derg  retained centralized power under Mariam. In 1991, a group of insurgents led  by Eritreans and Tigreans overthrew the Mariam regime.  Eritrea subsequently  seceded from Ethiopia, gaining independence in 1993.   In 1994 a new  constitution was adopted and the following year Ethiopia  enjoyed its first  multiparty democratic election. The Ethiopian People's Democratic  Revolutionary Front, which had essentially run the government since 1991,  won the election.
The Ethiopian governmental structure is a parliamentary democracy  consisting of a bicameral legislature, a prime minister, and a president.  The legislature, called the Federal Parliamentary Assembly, consists of the  Council of the Federation and the Council of the People's Representatives.  There are 117 members in the Council of the Federation  and 548 members in  the Council of the People's Representatives.  Members of the Council of the  Federation are elected by the states and the people elect the members of  the Council of the People's Representatives. The head of government is the  prime minister, who is  elected by the Council of People's Representatives.  The president, who is primarily a figure head, is appointed by the Federal  Parliamentary  Assembly. Members of parliament are elected to five-year  terms and the  structure of government provides for minimum representation  from the major ethnic groups. The constitution of 1995 decentralized power,drew state boarders along geographic ethnic divisions, and granted the  states the right to secede.
THE FIRST ETHIOPIANS IN AMERICA
According to the U.S. Committee for Refugees (USCR), Africans have only  recently begun immigrating the United States and their numbers are rather small compared to other groups from Asia and Europe. Ethiopians were among the first African immigrants to voluntarily come to the United States. In 1991 there were an estimated 50,000 to 75,000 Ethiopians living in the  United States. Ethiopians began to migrate to America after the passage of the 1980 Refugee Act. The Refugee Act was the first formal policy the  United States adopted toward the African refugees.   Ethiopians have been  the most heavily represented group from Africa  admitted to the United  States between 1982 and 1994. Only Somalis have exceeded Ethiopians in the  numbers of African immigrants arriving in the  United States after 1994.
 SIGNIFICANT IMMIGRATION WAVES
The 1980 Refugee Act set limits on the number of African refugees  allowed into the country in a given year. The ceiling was initially set at  1,500  in 1980 and it has grown to 7,000 in 1995. The ceiling does not,  however, reflect the actual number of refugees admitted to the United  States. Often  the actual number of immigrants that come to the United  States is lower than the ceiling. For example, in 1986, 1,315 African  refugees were  admitted in relation to the 3,500 person limit. Ethiopians  began to immigrate to the United States in large numbers in large part to  escape the repressive political tactics of the Mariam regime. Mariam's government, the Derg, or the "Committee," exercised violent      tactics against  opposition groups and controlled the media in order to maintain power  between 1974 to 1991. The political climate at the time worked in favor of  Ethiopians who wished to begin a new life in America. In the early 1980s  the United States was being criticized in the international community  regarding its commitment to combating the spread of Marxism in Africa. It  was at this time that the United States decided to open its doors to  African refugees.
In relation to other continents, the number of refugees admitted from  Africa has been consistently low. David Haines in Refugees  in America in the 1990s: A Reference Handbook  cites several  reasons that account for the rather tenuous U.S. policy  toward the  admission of African refugees. First, there is little political capital for  U.S. public officials to earn by admitting African refugees.  The number of  politically active Ethiopians in the United States in comparison to other  nationality groups is negligible. There is therefore  little pressure among  U.S. policy makers to admit Ethiopians in high      numbers. Second, when  Africans first began seeking asylum in the early 1980s, there was a desire  among African governments, the OAU, and the United Nations to relocate  African refugees in other African countries.  Lastly, the fear of uncommon  diseases being introduced to the United States made politicians cautious  about opening its doors to Africa.
SETTLEMENT PATTERNS
During the 1980s famine in Northern Africa and during the repressive      Marxist rule, many Ethiopians migrated to Sudan. The majority of Ethiopians that ultimately migrated to the United States came from  Khartoum, Sudan. The transitional resettlement period for Ethiopians in Sudan during this period was unpleasant for most. The majority of       Ethiopians in Sudan were unemployed and relied on financial support from family members in Ethiopia or they lived in resettlement camps. Given the poor economic status of Sudan at the time, Ethiopian refugees would not fare well in the region. When the opportunity to resettle to a third country emerged, most Ethiopians targeted the United States. They believed that they would receive the greatest opportunity to improve their      condition  as previous refugees in North America had. When the nationalist wars in  Ethiopia ended in 1991, much of the impetus for resettlement in the Horn of  Africa was eliminated. However the defeat of the Derg led to violent  upheaval in Southern Ethiopia which again instigated some displacement.
When Ethiopian refugees arrived in the United States, their first  inclination was to emigrate toward regions already heavily populated with Ethiopians. Many Ethiopians therefore targeted Los Angeles, Washington, D.C., Dallas, and New York City. Of these cities the metropolis that  attracted the most Ethiopians in their secondary resettlement patterns was  Washington, D.C. because of its large service sector economy. According to    1992 Office of Refugee Resettlement data, the majority of Ethiopians that were admitted to the U.S. were males (62 percent). The primary reason  males  far outnumbered females pertains to the patriarchal social structure that  exists in many African countries. The social structure enabled men to meet  the educational and occupational requirements established by the U.S. government for admittance into the United States. Another factor that related to admission was religion. The majority of Ethiopians admitted to       the U.S. were Christian because they were considered the best candidates to  easily assimilate into American culture. However the main factor that  determined whether an Ethiopian immigrant could enter the United States      was  educational background. Because the Amharic-speaking Ethiopians had  the  greatest access to educational opportunities in Ethiopia they were the  most  heavily represented group of Ethiopians admitted to the U.S. in the 1990s.
Ten years, 28 deaths: Israel's Ethiopian community sees another domestic murder-suicide
 A man stabbed his wife to death late Monday night and hanged himself while two of the couple's three children were locked in a room in their Rishon Letzion apartment.
The couple, Lawaka Amara, 37, and his wife, Yeshi Amara, 32, had immigrated to Israel from Ethiopia five years ago. They were found dead after a neighbor called the police Tuesday morning to report two children crying for help in her building in the largely Ethiopian neighborhood of Ramat Eliyahu.
According to the initial investigation, the couple began arguing during the night. The two older children, ages 10 and 12, were locked in a room while the youngest child, 5, was apparently taken to a relative's home earlier that evening.
Some time before dawn, Lawaka Amara stabbed his wife to death with a kitchen knife and then hanged himself. Both husband and wife worked in a large supermarket in the Rishon area.
Mira Shaham, head of the Rishon Letzion welfare office, said the children would probably stay with Lawaka Amara's parents for the coming days, "but we're still looking into the best solution for them in their terrible situation."
The welfare authorities said the family had received the same financial assistance as all Ethiopian immigrants during their first two years in the country, and that there had been no reports of violence. The Amaras are the third family in Rishon Letzion in which the husband murdered the wife, Shaham said.
"We are very aware of the warning signs," Shaham said. "When women report to us or the moment we see something, we immediately begin a process with the woman so she can take care of herself. And we sometimes also begin treating the men. One of the problems is that people keep things bottled up inside."
Shaham, who has been at her post for 15 years, says the welfare office has a team of 11 people who speak Amharic to maintain lines of communication with families. "The right thing to do is to call on the community and its leaders to encourage people to turn to the welfare authorities, who can help them," she said.
Hundreds of people from the Ethiopian community gathered yesterday outside the apartment building where the Amara family lived. An uncle said the children had tried to reach him over the Internet while they were locked in the room, but failed.
A female relative said, referring to Yeshi Amara, that "she never said anything to us about violence, she never said she was afraid of him. There were difficulties, as there are with all new immigrants from Ethiopia. But this is simply a shock."
Natan Getahon, who works with the Rishon Letzion welfare services as a mediator for the Ethiopian community, said a big problem was that community members in trouble don't seek the help of a traditional community leader the way they used to. "The next incident is only a matter of time," he said.
The Knesset Immigrant Absorption Committee announced that it would hold an emergency session next week to discuss the issue. "Again and again we hear shocking stories about the destruction of families and the loss of life because of violence and murder …. We mustn't accept this terrible situation," MK Shlomo Molla (Kadima ) said.
Molla, an Ethiopian-Israeli, said ministries did not understand that Ethiopian immigrants needed special assistance not only while they live in absorption centers for the initial two years or so after they make aliyah, but after they move to their permanent homes as well.
Molla said no such help was forthcoming, which means families were living "with long-term idleness, which leads to a lack of involvement in society, degeneration and frustration. This often leads to cases of family violence."
Yeshi Amara is the third Ethiopian woman to be murdered by her husband in the past two months. Two weeks ago a man apparently beat his wife to death with a rock in their home in Safed. The couple's 13-year-old son was in their apartment during the attack.
About a month ago, a man murdered his ex-wife in Kiryat Arba in the West Bank and then committed suicide. In that case, the authorities were aware that the husband had used violence against his wife.
The police declined a request from Haaretz for statistics on such murders in the Ethiopian community. "The police do not usually catalogue murders according to ethnic community, but according to the offense," police spokesman Ami Ben-David said.
However, according to the nonprofit group Sela, which provides assistance to new immigrants who have experienced tragedies, there have been seven cases of husbands murdering their wives among Ethiopian-Israelis in the last seven years, and 28 such murders over the past decade. There have been 70 documented cases of verbal abuse and physical violence over the past decade. In some cases the women have been severely injured.
"In Ethiopia there was violence, but not bloodshed. The men called it 'educating the woman' and the community accepted it as long as it did not end in murder," said Micha Feldman, head of the Ethiopian unit at Sela for the past 20 years.
Feldman said that in Ethiopia the village elders and the extended family acted as mediators, but that "in Israel this does not exist. The elders don't have status and the men's status has also gone down, while women have grown stronger."
The problem families are often relatively new in the country, and the murders usually occur after they leave the absorption center for their permanent homes, Feldman said. She said that when the authorities intervene and serve the husband with a restraining order "he has nowhere to go. He has to go back to his parents, 'humiliated like a little boy,' as they put it, and in the end they go back and murder her." Feldman said a framework should be established for such men that allows them to keep their dignity. Efrat Yardai, spokeswoman for the Israel Association for Ethiopian Jews, agrees and says there are not enough Amharic speakers in government agencies to communicate with women who "get up the courage to approach the authorities …. "The murders won't stop until this essential help is provided."
David Baharat, director of Mercaz Higui, a group that assists Ethiopian schoolchildren, says some rabbinic courts use traditional mediators to help divorcing Ethiopian couples, but the government does not recognize them formally.
"They are even willing to volunteer," he said. Baharat says welfare and other officials need more training to get to know the Ethiopian culture "to give them the tools to prevent the crises that lead to murder and suicide."

Perth memorial for Ethiopian bus crash victims on January 17th, 2012
Aja Styles
January 20, 2012
Sisters Seble and Maz Getachew were killed in a bus crash in Ethiopia on Tuesday, January 17, 2012.    
Two Perth sisters were among the 43 passengers killed in a fiery bus crash in Ethiopia on Tuesday.
Seble and Maza Getachew had lived in Perth for a number of years and studied at Curtin University as international students before recently relocating to Melbourne.
The pair, who were not Australian citizens, was believed to have travelled over with a 32-year-old Melbourne man, who was returning to his native country to take part in religious celebrations, according to his neighbors.
The Getachew sisters, aged in their 20s, were originally from the Ethiopian city of Dire Dawa but it is not yet known whether they were related to the Melbourne man, who was a permanent resident in Australia.
It is understood that they were with their mother and brother aboard the bus, which plunged about 80 metres into a gorge north of the capital Addis Ababa. The family is not believed to have survived.
Only three people out of the 46 passengers survived. A man from Tarneit in Melbourne's west was initially pulled alive from the wreckage but died shortly afterwards.
The Australian man, believed to have two young children, pleaded with his rescuers to "please call my brother" in the final moments before he died, according to the Ethiopian newspaper The Reporter.
Neighbours in Tarneit said the man's wife flew to Ethiopia following her husband's death.
They said the man had travelled to Ethiopia shortly after Christmas to celebrate Timket, the Ethiopian Orthodox celebration of the Epiphany, or the baptism of Jesus.
The festival, held on January 19, is known for its ritual re-enactment of baptism.
The Melbourne man was believed to be travelling from Addis Ababa to Gondar, about 750 kilometres north of the capital, when the crash occurred about 280 kilometres into the journey.
The domestic bus, operated by Sky Bus Transport, ran off the road and plunged at least 80 metres into the gorge and burst into flames, local media reported, although one news outlet said the gorge was about 120 metres deep.
The bus was less than three years old and was in good condition, The Reporter said. Of the 46 passengers on board, 43 died.
Survivors suffered serious injuries and burns, the African Press Agency said.
One person who came across the crash scene shortly after the impact said it was horrific.
"I was travelling from Birdar to Addis Ababa by another Sky Bus and I saw what happened on my own eyes [sic]. It was a very horrific scene," wrote Haymanot on The Reporter website.
Another person claimed a British citizen and his mother who were holidaying in Ethiopia were among the victims.
Local police said the bus had been carrying 46 passengers, the driver and his assistant.
The Department of Foreign Affairs confirmed a 32-year-old Victorian had died in an accident in the African country but would not comment on the two sisters since they weren't considered Australians.
"Consular officials from the Australian embassy in Addis Ababa are seeking to contact the man's family to provide consular assistance," a DFAT spokesperson said this morning.
The crash happened on Tuesday, the department said.
A memorial service will be held for the two women in the Perth suburb of Maylands on Sunday.
Obama Honors Physicist Solomon Bililign With Presidential Award
By: Tadias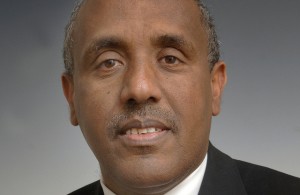 When Physicist Solomon Bililign was a young teacher imprisoned in Ethiopia during the "Red Terror" era, he never imagined that he would one day receive a Presidential Award in the United States.
Now a professor at North Carolina Agricultural & Technical State University, Dr. Bililign is one of nine individuals whom President Obama this week named recipients of the Presidential Award for Excellence in Science, Mathematics, and Engineering Mentoring. The honorees will receive their awards at a White House ceremony later this year. The award recognizes the role that mentoring plays in the academic and personal development of students studying science and engineering. According to the White House, candidates are nominated by colleagues, administrators, and students at their home institutions.
"Through their commitment to education and innovation, these individuals are playing a crucial role in the development of our 21st century workforce," President Obama said. "Our nation owes them a debt of gratitude for helping ensure that America remains the global leader in science and engineering for years to come."
"I am humbled by the honor," Dr. Bililign said in an interview with Tadias Magazine following the announcement. "I am just one of thousands of mentors who happened to be nominated." He added: I am sure there a lot more deserving mentors. The recognition would motivate me to do more."
Dr. Bililign said that success in science, engineering or math is not as glamorous as success in performing arts or sports in the U.S., but the economic competitiveness of the nation, depends on a solid foundation in the sciences. "Young people need to be encouraged, pushed, persuaded to do it," he said. "Not for the money or fame but for the love of discovery and innovation. I believe every one has a gift, and a mentor's role is to identify the gift and nurture it."
Dr. Bililign was born in Dessie, Ethiopia. He left the country in 1987 to pursue a PhD in Physics at the University of Iowa. "Both my parents were teachers," he said. "They are actually the first graduates of the Debre Berhan Teachers Training program then run by the US Point Four program." He continued: "Their first assignment was in Mekele, Northern Ethiopia where they started school under a tree by collecting shepherds from the field… that modest start grew into a big elementary school where my father served as a Principal for over 10 years and my mother taught home economics, until they transferred to Dessie. I did all my school grades one through eleven at Atse Yohannes Elementary and Secondary School."
Dr. Bililign said he followed in his parents footsteps to be trained as a high school teacher and joined the Prince Bede Mariam Laboratory School in grade eleven. " I graduated as a physics teacher from Addis Ababa University (AAU), but ended up as a graduate assistant at AAU and taught there as a lecturer for several years," he said.
But Dr. Bililign's life-journey has not always been easy. He was imprisoned and tortured during the "Red Terror" era. His father died in a car accident on his way to visit his son in prison.
"While no one had to go through [what I went through], I think I have turned that negative and hard experience to my advantage, where I spent most of my time teaching young prisoners during the day and prison guards during the night, trying to give hope in a seemingly hopeless situation, and keeping myself busy and overcoming negative feelings and bitterness," he said. "The experience also gave me time to reflect on my life and see the bigger picture in life."
And what is his advise to a new generation of aspiring scientists? "For the young people who are intimidated by the hard work needed in science, math and engineering, I say nothing in life is easy, it is all about deciding to do it with passion. Every thing will give up its secrets if you love it enough," he said.
We congratulate Professor Solomon Bililign on his accomplishment.
 Women Bosses: Are They Taken Seriously in Ethiopia?
By: Meron Tekleberhan
As more and more professional women join the workforce every year, leadership roles are no longer the exclusive domain of men. While many tout the employment opportunities that are available to women, little is being said of the ingrained attitudes that 'Women Bosses' are dealing with on a daily basis.
Lydia (38) is the Human Resource Manager for an international Non-Governmental Organization. She joined the workforce at the age of 21 as an Office Assistant at a salary of 400 birr. She recalls the struggle that she faced to be taken seriously when she joined the workforce. She also felt disadvantaged because she didn't have the proper credentials and had to work very hard to obtain her Bachelors Degree.
"I thought that I would earn immediate respect once I got my Degree. I always felt that my co-workers had a hard time listening to me and I was passed over for promotion because of my lack of academic credentials. I only realized that it might have something to do with my being a woman when the same attitude persisted even after I graduated. I made a conscious decision not to bow down to such treatment anymore and I think I might be a tough boss now because of that. I choose to erect very strict boundaries with people that work under me because I know that I don't get automatic respect for my position like a man would.
Seblewongel (39) agrees with Lydia. "When I came in as a branch manager of the company I worked in two years ago, I fully expected to establish cordial working relationship with the 13 people who worked under me. I didn't come with a mentality of being the 'Boss.' I hoped to lead a team of responsive and cooperative individuals, but this was far from the case for me. During the first few days, everyone jumped through hoops to impress me and get noticed, but their effort waned as soon as they felt they had 'figured me out.' Apparently they concluded that I was a soft, 'know nothing' person and I was treated accordingly. I quickly realized that the only way I was going to succeed at my job was by being tough. I started being indiscriminate with my criticism and very grudging with my praise. The Branch I manage is one of the most successful of our organization, and I can safely say that this would not have been possible hadn't I made my employees fear and respect me."
Ato Tesfu, who has a Masters Degree in Human Resource Management and extensive work experience in the Ethiopian workforce, agrees that a different set of rules and expectations apply for women in managerial positions.
"Women need to work much harder than men before they can ever attain to leadership roles. Once they get to the top, they expect things to become easier but in many cases they turn out to be harder. There is constant pressure on women to prove that they are tough enough for the job. Sometimes, they are maligned by allegations of obtaining the position through improper means. Many men are bitter at the idea of losing out to a woman and they prefer to believe that she was elevated due to nepotism or sexual relations with a man in authority. In such instances, obviously the decks are stacked against the woman and she can't help but feel besieged. Not only is she stepping into the pressures of leadership but she has to deal with the negative expectations that set her up to fail just because of her gender" he explains.
According to Ato Kiflu, it is the underlying attitudes such as this that forces many women to be tough bosses. Although he feels that this may also be a stereotype that can be overplayed.
"Many people fear a woman boss because they anticipate her to be beset with insecurities and to be unfair in her treatment of employees. There is this stereotype of an 'Iron Lady' that will make her employees lives miserable and this can actually stand in the way of women being accepted by those under their leadership. I've even noticed that such 'tough women' fail to be promoted to higher echelons of management because of poor working relationships with the people under them. So, while being an Iron lady can earn a woman leader immediate fear and respect, it may be a detriment to her career in the long run."
Ato Kiflu feels that the best alternative is for woman to work past any initial antagonism and prove their worth through hard work.
"Ultimately I think every manager stands or falls according to their proven leadership qualities. No amount of toughness can camouflage inadequate skills, nor can a good leader be suppressed just because of gender. I think investing the time and effort to prove her right to a position will be the best thing a woman can do to smooth her path to a higher leadership."
Lydia and Sebelwongel, however, resent such an attitude that expects women to continually prove themselves. They feel that work place should be cleansed of such prejudices and that a woman's right to promotion be accepted by all.
"I know it's a bit unrealistic to expect the same chance that a man gets, but that is nonetheless what I expect. I believe that any set of employees that are biased against me just because of my gender have proven that they can only relate to me from a position of strict authority" says Lydia.
Sebelwongel adds that it's unfair to want a woman to prove herself at every juncture and that she hopes that this will stop being the case when more and more women obtain positions of influence.
"I know that it's much easier to be a female in Universities now than when I attended school. At that time, everyone expected us to fail, and when we succeeded we were taunted with rumors of affairs with instructors much in the same way people claim that a woman earned a promotion by exchanging sexual favors. This attitude has changed in the schools, so I'm sure that it will change in the work place, too.
Ethiopian New Graduates Frustrated by Dimmer Job Prospects
By: Seble Teweldebirhan
Graduation 'used to be' the happiest moment of graduates lives. For almost seven decades, since the beginning of tertiary education in Ethiopia, graduating from a university considered the beginning of a better life. Especially for those whose families are anxious to see their children becoming economically independent or supportive for them, graduation day is the happiest of all. That is probably the reason, next to weddings, graduation ceremonies are occasions where Ethiopian do not really mind throwing a big party.
Even a few years back, anyone who was in a university probably remembers the high spirits of graduate students and the satisfaction of families on graduation day. Especially prospective graduates in every campus are famous for their glowing faces. A graduate student is most cautious all year long in their activities since she/he soon will have a better life and they do not let anything spoil that. Graduates are famous for not violating the rules of the university or refusing to participate in any student activities disapproved by the university administration. This is part of their strategy to remain safe and leave the campus with their degree which most believe their future depends on.
Graduates were also the happiest and most inspired of all the university communities. All year long, they dress better, act confident and mature and, most importantly, as a senior with a salary prospect, they receive a lot of respect from the other students. Though life always has a different plan for every one, it was certain that most of them would at least have a job. The positive courage comes from knowing that there is a wider possibility out there to get the job they want.
However, things have changed a lot since then. Today, graduation is becoming depressive for the majority of students. Some even wish they stayed longer in the campus. It is in this spirit that last weekend around 20,000 students have graduated from Addis Ababa University. The graduation ceremony held at Millennium Hall was crowded but chilly. The students, may be because of the cold whether, but most likely knowing things are getting tougher from that day on, were not smiley and cheerful as one might expect them to be.
Meron Ayele was outside the Millennium hall on Saturday waiting for her brother to be out from the graduation ceremony. Though she had a flower and a gift on her, she did not look as much happy and satisfied. "I am pleased and worried at the same time," she said. "I know things are not as they used to be and he might not get a job at all. That worries me to death. But I am trying to make this day his happiest because that is all I can do," she said.
Dagem Ayele, Ermias Lakew and Hanna Trufat, all of them graduating this year from AAU said that they are well informed about the unemployment challenges. "Most of our seniors did not get a job. We understand it is tough out there, but what can we do," Dagem said.
"I am planning to take over the family business and become a trader. That is not what I wanted to be, but I gave up looking for a job on my profession before I even started. The stories we heard all year long spoiled our senior year and we did not enjoy being a graduate student since we were most worried about what will happen to us in the future," Ermias said. Hanna also said she is looking ways to get out of this country. She sounded hopeless she will ever find a life she wants in this country and argued that leaving is the best solution. "In this country if you want a job you must have a relative or someone you know. It is not what you know any more but who you know," she said.
It is unfortunate situation. In Ethiopia, the majority of university students have a similar mentality when it comes to future career. It is not only normal but also expected for them to look for a job to be hired. The saddest fact is, the government, while resolute to open universities everywhere, did not really think where the students who graduate from these universities would end up. To be frank, the number of universities established in the past few years does not closely much to the number of industries or any other potential employers established in the country.
The government claims that it is determined to give every person in Ethiopia an opportunity to attend collage. While this plan deserves appreciation, the plan sounds a bit ambitious and not well thought. Last year's graduates are still looking for a job. Though having an educated generation might make the future of the country a lot easier, having an educated and at the same time frustrated generation is another danger for the government itself. This has proven itself to be true especially in recent Middle East crises where unemployed university graduates have actively participated in the rallies and changed regimes. With all the problems the country is going through, these disappointed young graduates might be an asset for the country, but perhaps a threat to the government.
Disappointed and frustrated, Mulu Alem, a law graduate, said graduation will soon become the saddest day for students. "I have been looking for a job for the past one year. I have not had any luck and it is so frustrating. I spend years in campus believing that I was investing in my future, but look what happened in the end." Mulu is now wondering why he ever went to collage in the first place. "I could have done a lot better if I become a trader or learn something technical," he said.
Some blame the academic system that still pursues similar trend as it was five decades ago. Except for the content changes, probably based on ideologies, the teaching approach in the universities is as similar as it was before. Of course, the curriculum back then did not have to worry about making students in a university well-prepared for jobs since in the past there were enough spot for all of them. In fact, there were times students were hired before they even graduated due to lack of skilled work force in the country.
However, in the past few years, getting a job is becoming a lot harder than passing the entrance exam to the universities. With the number of universities growing at alarming rate in the country, in addition to the private academic institutions, for many graduates there just no place at all. Especially some social science fields, including law, have disappointed many.
The problem is not only with the government education policy, but also with the society's perception about universities. For Ethiopians, collage education is mostly relevant only as a means of getting a job. It's value in making minds flexible and creative is underestimated. In addition, society expects university graduates to have 'respected' jobs. Our youth, every since they were a children, are told that if they ever attended a university to become managers, doctors and engineers. Universities are not doing a very good job in changing these confusing perceptions. When the students' graduate they expect to be hired based on the exact subject they studied. Unfortunately looking for jobs considered 'undesirable' by the society results in disapproval.
"People don't understand when you tell them that you have a degree but you don't have a job," said Helen Fasil, a management graduate. For the last two years, Helen said she applied in every place she could think of but there was no luck at all. "Still, the society thinks degree is a big deal and I should get a job. That is because the change is drastic. Even five years back things were different and graduates used to get a job immediately,'' She said.
Thousands of Ethiopian Migrants Stranded in Northern Yemen
Lisa Schlein | Geneva
The International Organization for Migration says it is concerned and fearful about the fate of thousands of Ethiopian migrants stranded in deplorable conditions for many months in northern Yemen. Lisa Schlein reports for VOA from IOM headquarters in Geneva the organization says it has run out of funds to repatriate the migrants.
For more than one year, the International Organization for Migration has been providing critical humanitarian assistance to thousands of Ethiopian migrants stranded in Yemen who want to return home.
The agency so far, has managed to repatriate more than 6,000 migrants. Thousands more are waiting to return, but the International Organization for Migration says, except for a lucky few, it cannot help them because it has run out of money.
IOM spokeswoman Jemini Pandya says thanks to some emergency funding from Saudi Arabia and Japan, the agency will be able to charter three planes to help another group of migrants return home to Ethiopia soon.
"We have had 1,000 migrants travel-ready for some time now, but until we received the stop-gap funding from Saudi Arabia and Japan, we have not been able to take them home," she said. "In the next few days and weeks, we will be able to help most of them through these three charter flights. Among them are unaccompanied minors and medical cases. And, these medical cases include migrants who have suffered torture at the hands of smugglers, mainly through gunshot wounds or broken limbs."
The International Organization for Migration is urgently appealing for $2.5 million to assist an additional 6,000 Ethiopian migrants to return home.
In the past year, nearly 18,300 Ethiopian migrants have been registered in the northern Yemeni town of Haradh on the border with Saudi Arabia. Many were returned by Saudi Arabia because of their illegal status.
Every year, tens of thousands of desperate Ethiopians make the perilous journey across the Gulf of Aden to Yemen. They head toward Saudi Arabia in hopes of finding jobs in the Middle East.
Pandya says the vast majority of migrants are living in open, unprotected spaces in the town center without access to food, water, sanitation, shelter, or the means to earn money. She says the instability in Yemen has further marginalized the migrants.
"They have been made even more vulnerable by allegations that they have been recruited by opposing factions to fight," said Pandya. "Their exhausting ordeal, their exposure to the elements without adequate nutrition and sanitation and their exposure to violence means that many migrants are suffering from diseases and illnesses, from snake bites and are showing signs of mistreatment from smugglers and traffickers. And these include severe burns, broken limbs, gunshot wounds and other physical and sexual assaults."
The International Organization for Migration reports at least 30 migrants in Haradh have died in the past month, although it believes that figure is probably higher. The agency says the situation is critical and will only get worse the longer the migrants remain stranded along the Yemeni-Saudi Arabian border.
The organization is repeating its call to donors for more money so it can get the Ethiopian migrants home as soon as possible
Ethiopia Court Convicts Two Swedish Journalists of Supporting Terrorism


By Peter Heinlein
Two Swedish journalists arrested in the company of rebels in Ethiopia's restive Ogaden region have been found guilty of supporting terrorism. The case is attracting wide attention from international human rights and press freedom groups.
Reporter Martin Schibbye and photographer Johan Persson appeared stunned as Ethiopian High Court judge Shemsu Sirgaga pronounced them guilty of aiding a terrorist group and entering the country illegally.
They face a maximum of 18 years in prison. Sentencing is set for next week.
The two Swedes were arrested June 30 in Ethiopia's Somali region while traveling with rebels of the Ogaden National Liberation Front (ONLF), which is fighting for regional autonomy. The region has been off-limits to most outsiders for years while government troops carry out what human rights groups allege is a harsh counterinsurgency campaign against the ONLF.
Schibbye and Persson admitted entering Ethiopia illegally from Somalia, but denied supporting the rebels. They told the court they were investigating a Swedish firm allegedly involved in oil exploration in the conflict zone.
The case is being closely followed in Sweden because of the firm's ties to Swedish Foreign Minister Carl Bildt.
In reading the verdict, Judge Shemsu told the pair he accepted their claim to be journalists, but said it was hard to believe they could be impartial while breaking the laws of a sovereign country.
The verdict surprised the large contingent of foreign observers, diplomats and Swedish journalists who had been following the trial. Ingrid Dahlback of the Swedish news agency TT said the weight of evidence had raised hopes that the defendants would be found not guilty of supporting terrorism.
"I thought the judge would at least take some of the arguments from the defense, but as it seems he went almost only on the prosecutor's line," said Dahlback. "So it's very bad news for the Swedish journalists, and I would say it's bad news for freedom of the press."
An ashen-faced Swedish ambassador to Ethiopia, Jens Odlander, said the next move would be up to authorities in Stockholm.
"This is very disappointing,' said Odlander. "We have to analyze the situation."
The reaction from Stockholm was swift. Prime Minister Fredrik Reinfeldt issued a statement saying the journalists were on a legitimate assignment and should be freed immediately. He said his government was already in high-level contact with Ethiopian officials on the matter.
Mats Larsson, who covered the trial for Sweden's mass-circulation Dagens Nyheter newspaper, says the verdict would likely have domestic political repercussions.
"There's been a big discussion in Sweden about the role of the Swedish foreign minister," said Larsson. "There are accusations that he has seen these two guys as left-wingers in the wrong part of the world and that this was their own fault that they came into this situation. And the result of this trial is a disaster for the Swedish government and for the relatives and for the two Swedish journalists and for freedom of speech in the world."
The verdict also sparked condemnation from human rights and press freedom defenders. Amnesty International called the two journalists "prisoners of conscience," and said it sees no evidence they were supporting the ONLF.
The media advocacy group Reporters Without Borders earlier sent a letter to the United Nations accusing Ethiopia of muzzling dissent.
Eight Ethiopian journalists are also currently on trial on terrorism-related charges – three in person and five others in absentia. Some of them could face the death penalty if convicted.