Emperor Theodros II: An Ethiopian Icon
Contributing Writer: Ms. Kedist Girma
History is not only a recollection of past events. It is also inclusive of significant individuals who make those remarkable and often unforgettable occurrences. Although there are various individuals who have assisted in making history; there is a major commonality trait with those leaders in their audacity to face obstacles as rulers during challenging periods.
The Ethiopian Times covered an article on Emperor Haile Selassie who has played a profound role in gaining international, historical, and political recognition for the country of Ethiopia. It is due to former leaders who paved the path for new leaders that we now can better comprehend history. Thus, it is appropriate to reflect on the history of Emperor Theodros II.
Emperor Theodros II is among the greatest 19thcentury (1855-1868) African leaders who have made an enormous contribution to Ethiopian History. His rebellion against the British (was a struggle for authority )-Later symbolized power struggle which predicted the future of British occupation/attempt colonization of the country of Ethiopia. Emperor Thodros II unresponsive request for weapons from Queen Victoria led him to react in a hostile manner towards British citizens in Ethiopia-in which he confined many of them. This in turn caused great conflict between Emperor Theodros and the British.
It also encouraged other forthcoming leaders such as Menlik to take actions against foreign hegemony and/or threats of absolute colonization of Ethiopia. The defeat of the Italians in the battle of Adwa in 1896 was inspired by earlier resistance against the British by Emperor Theodros II. While Theodros II's international initiative dealt much with power struggle against the British and expansionist interest to include Israel as part of Ethiopia, TheodrosII is better acquainted with his domestic affairs in unifying the northern regions of Ethiopia.
Emperor Theodros II was successful with his domestic affairs; however, his international relationship with the British was becoming chaotic. The emperor was challenging a regime that was unable to be physically conquered by him. Nevertheless, the emperor's ability to confront the British had made him victorious. On April 13, 1868 the emperor's reign concluded in his tragic death. In spite, his legacy lives on. Emperor Theodors II: An Ethiopian Icon.
King Solomon and the Queen of Sheba
The Bible gives only a brief, unelaborated description of the royal encounter between King Solomon and the unnamed Queen of Sheba, who, being intrigued by the stories of Solomon's wisdom and wealth, embarked on the 1,400 mile journey from Sheba to Jerusalem to meet him. She had to cross the desert sands of Arabia, and travel along the coast of the Red Sea, up into Moab, and over the Jordan River to Jerusalem. Such a journey required at least six months time round trip each way, since camels could rarely travel more than 20 miles per day.
She arrived in Jerusalem with a large group of attendants and a great caravan of camels loaded with rare spices, large quantities of gold and precious jewels. When she met with Solomon, she talked with him about everything she had on her mind and tested his wisdom with questions and riddles. Solomon had answers for all her questions, and nothing was too hard for the king to explain to her. When the queen realized how very wise Solomon was, and when she saw the palace he had built, she was overwhelmed. She was also amazed at the food on his tables, the organization of his officials and their splendid clothing, the cup-bearers, and the burnt offerings Solomon made at the Jerusalem Temple.
---
"The report I heard in my country about your deeds and your wisdom is true," she told the king. "Though I did not believe the report until I came and saw with my own eyes, I have discovered that they were not telling me the half. Your wisdom and prosperity surpass the report I heard. Happy are your men, happy these servants of yours, who stand before you always and listen to your wisdom. Blessed be the Lord, your God, whom it has pleased to place you on the throne of Israel. In his enduring love for Israel, the Lord has made you king to carry out judgment and justice." Then she gave the king one hundred and twenty gold talents, a very large quantity of spices, and precious stones. Never again did anyone bring such an abundance of spices as the queen of Sheba gave to King Solomon. (1 Kgs 10:4-10)
---
In the biblical accounts of this royal meeting, both in the book of Kings 1 and in the book of Chronicles 2, there is no hint of any romantic or sexual aspect to the encounter, which is depicted as a monarchial meeting on affairs of state. The only reference, which has sometimes been interpreted as referring to love between Solomon and the Queen of Sheba, is found in the book of Song of Songs, whose authorship is attributed to Solomon.
Although the story is not detailed, it has over the ages inspired many legends and stories both in the Jewish and the Islamic traditions. In Islamic literature the queen is known as Bilqisand it is told that she converted from the worship of the sun to the worship of God and thereafter either married Solomon himself or aHamdani tribesman. In Persian folklore, she is considered the daughter of a Chinese king and a peri - a type of supernatural being. The story of the Queen of Sheba acquired special importance and impact in the Ethiopian tradition and history. There she is referred to as Makeda and it is believed that she bore Solomon a son, who was the founder of the Ethiopian royal dynasty of emperors.
Sheba is identified with Saba, a nation once spanning along the Red Sea, on the coasts of what today are Eritrea, Ethiopia and Yemen. Some modern Arab academics place the queen not in Yemen, as did older Islamic sources, but rather as a ruler of a trading colony in Northwest Arabia.
Ethiopian Women in the Obama Administration: Yeshimebet Abebe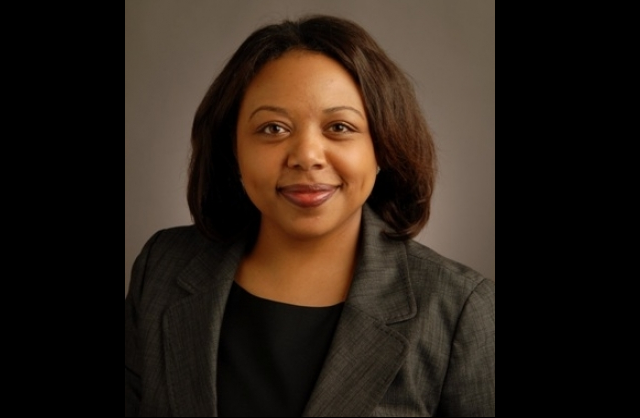 Ethiopian American Yeshimebet Abebe serves as the Advisor to the Secretary of Agriculture for Special Project at the U.S. Department of Agriculture. (Photo: The White House Blog)
Black History Month |
By Christopher R. Upperman
Each year America recognizes the month of February as National African American History Month. We reflect and celebrate the heritage and legacy of African Americans and many of their achievements. The theme for this year's African American History Month is focusing on, "Black Women in American Culture and History." In his 2012 proclamation, President Obama says, "During National African American History Month, we pay tribute to the contributions of past generations and reaffirm our commitment to keeping the American dream alive for the next generation."Yeshimebet Abebe serves as the Advisor to the Secretary of Agriculture for Special Projects, where her portfolio includes USDA's Strike Force Initiative.  She recently served as the Acting Chief of Staff for Research, Education and Economics (REE) where her responsibilities included the managing of the daily priorities of the four agencies that comprise REE, the Agricultural Research Service (ARS), National Institute for Food and Agriculture (NIFA), Economic Research Service (ERS), and National Agriculture Statistics Service (NASS).Yeshi also served as the Special Assistant to the Deputy Under Secretary for Rural Development and the Special Assistant to the Administrator for Rural Utilities Service. Prior to arriving at USDA, Yeshi practiced law in both the private and non-profit sectors, worked in the office of Congressman Bruce Braley and worked on the Obama campaign.
An Iowa native, Yeshi has a Bachelor of Science in Urban and Regional Studies from Cornell University, a Juris Doctor from the University of Miami School of Law, and a Master's of Arts in International Law and the Settlement of Disputes from the University for Peace in Costa Rica.
BY MEIRAFE BERHANE
Lately, individuals and organizations are becoming more interested in working on motivational, attitude changing and inspiration related issues in Ethiopia. Among those the energetic and vibrant Ebba Tesfaye is one. However, Ebba is only a 22-year-old youngster who is already advising and counseling his peers on issues ranging from relationship to motivation.
An only child to his parents, who grew up in an extended family of three generations, Ebba is a producer of two motivational radio programs—Sunrise and Late Night show—on Afro FM 105.3 for seven hours a week.  He is also a postgrad student at the Addis Ababa University (AAU) department of sociology. Busy between producing two radio shows and pursuing his studies, he takes time to sit down with Meirafe Berhane of The Reporter and talk about his work. Excerpts:
Where did you go to school? 
We used to move around a lot for different reasons. So I changed schools frequently, about six schools to be exact. But I spent a considerable amount of my time at the School of Tomorrow, Akaki Adventist Mission School and later on I finished my high school in Dandi Boru. Currently, I am at the Addis Ababa University.

How did you join the media industry? 
I think the media have always been in my blood and that is partly how I learned English. I always wanted to master the English language. So I used to watch a lot of movies. I used to watch a single movie repeatedly; at times I watched a movie for four and five times. By the fifth time, I had already memorized the entire line in the movie and I would go to my room to act the different parts.
I loved acting and I loved the language. I did my first act at grade three. The feeling was getting strong and I stared writing scripts and acting frequently. Later on, I started participating in the school mini-media.
When I entered college at the AAU, the president at the time, Andreas Eshete, (prof.), initiated a campus radio station and I jumped at the chance. Working with the people at campus radio as chairperson of the board of directors of the station, I met a journalism master's student. She saw me in one of the debate session in my class and she was impressed with my voice and reasoning. And then, she recommended me to a person who was working on a radio show called Peace Journey Africa on Afro FM 105.3.  Soon after, I managed to secure an internship and worked there for about three months before the show got canceled. However, the show was not what I had in mind; it was not motivational.  But, I have always believed that one has to climb the leader until one gets to the cake. Anyway, I landed a job at the station. I have always wanted to work on a live show and one day I got invited to do a part in the Late Night Show with a friend called Yoni. Of course, I accepted as it was the light that I needed to see. On the first day I went on the live show. The show Received unusually high response via text messages.

What were you guys discussing?
I was answering relationship questions, giving relationship tips, and talking about medical issues on how to keep one's health. And people were impressed.
Where did you get the insight about the issues?
When I was young, I was a bit rebellious. When I got into the 8th grade, I started studying the Bible and I was changed. For me, it was more of a transformation than change. Then I started motivating people on different occasions.  I started to teach friends on relationships to friends. In school, if I saw classmates feeling bad, crying or something, I wanted to be the first person to get there and talk to them. And I realized that after talking to them, I was able to motivate them and I bring back the smile on their face. I will always pray in my heart to help me motivate that person. In my view, young people do not know how to interact with the opposite sex; so they always have relationship problems. My parents were very open to me; I can go and talk to them about anything. But, for most of the young people in Ethiopia, it is a problem. Parents think if they tell something to a child, the child will be spoiled. But the truth is the other way round. So, I always advise parents to talk to their kids because the kids will find out, anyhow. So, what I do is what the parents should have done in the first place; I try to get to the root of the problem by talking to the young people. I started studying about relationships by asking parents, people from my church and listening to relationship programs. And I think it gave me the practical knowledge on the matter.
So what are you doing currently? 
I am working on two shows. I talk about motivation and offer relationship tips for young people as my audience is predominantly the young. And I also do motivational speaking in different venues. To me, it is not about the money, because money will perish but lives matter. Every time I offer counseling to people, I do not want to lose anybody and I do not want anybody to take their lives. So, I am always willing to do the guidance 24 hours, if need be, because I wonder if this person is thinking about suicide and if I could prevent it from happening.

Giving motivational and inspirational guidance is not an easy task to say the least, as it either makes or breaks a person. So, how did you get the courage to take on the challenge?

It is all from experience. Once I had faced most of those issues and I needed motivation as a young boy. There were times that I lost hope. But I managed to pull through those times and that puts me in a position to give advice. In addition, I study about motivation, listen to energetic preachers and I use old motivational methods. In the 21st century, we think we know everything; but we do not. The elders know things that we do not and those people have much knowledge. And you can also acquire substantial knowledge from the Bible and the Koran.
You have a lot of listeners and most of them confide in you. How does that feel? 
It is a bit hard; there are some stories which are very hard to listen to as the people are really hurt. For example, I have met up with a friend who was raped by his uncle for eight years. So, one can imagine how it feels to share the burden in such stories. Sometimes, I switched my phone off and go into a private relaxing moments. Once in a while, I might go swimming or something, and that refreshes my mind. Otherwise, the traffic in my brain becomes very crowded. I also have five friends from different ethnic groups and we will joke and have a good time and that helps me to relax. I also watch comedians and pray to relive the pressure.
You are a young person and what you are doing is something very serious.  Who or what do you have to guide you?

I have elder people from my church who, well educated and with good knowledge, helped me. I sit with people who studied sociology and also read some psychological and self-help materials. In addition, my studies in sociology as well played a positive role in helping me understand how the social interaction influences people. On the other hand, I am also building a team of psychologists to give me the support I need in developing my ideas.
I am also aware that you are involved in some other projects. Can you tell us about them? 
I am working on a "pay it forward" project. The idea came from a movie called "pay it forward" that tells a story about doing something to change the world without expecting something in return. So the project makes someone to ask "what should I do today to help somebody?" It is about opening up the mind and extending a helping hand to somebody who might need it. And one should not expect any reciprocal action; instead it will be paid forward to others who need the help. And people are already participating in the project. Under this project, I am working on starting up a library at a government school where the students do not have many books. I am motivating people to at least bring one book and contribute so that the sum total could open an actual library.
I don't want money to come to me or any of the organizations. Because, I want individuals to see that, they can make a difference without paying money. And my other project is to support children from low-income families. I want to help in their education, clothes and all that.
As a career, where do you want to take what you have started now? 
I am discussing with people to start guidance and counseling school. And I really want to take this to a higher level, where I can reach hundreds of thousands of people and talk to them. And get those people ready to go and help someone else. I do not want people to see what I am doing; but why I am doing it. And it is like what Martin Luther King Jr. said, "I have a dream, not a plan". And people followed his dream not the plan.
Because of what you are doing and the size of your audience, do you consider yourself to be successful? 
I would not say that I am successful. But I would say that I am on the way. However, I am succeeding in the small, baby steps that I am taking today.
Yohannes Abraham:  Young Achiever Makin it Happen
Instead of chasing big money after graduating from Yale, Yohannes decided to head to Iowa to chase hope instead.
Yohannes Abraham
Age: 23
Hometown:  Springfield, VA
In retrospect, 2008 was a year of change in many ways.  Of course, Obama would go on to be elected the first African-American president of the United States.  However, there is a back story to this historical moment, a story of contribution, sacrifice, and achievement of countless Ethiopian-Americans who took part in the campaign of a lifetime. The Obama campaign, unlike any campaign in the past, hired Ethiopian-Americans throughout the United States to galvanize voters to believe in hope and change.  Organizers such as Cisco Robinson, Million Fikre, Selam Mulugeta, Nathania Woldu to name but a few were dispatched in Iowa, Colorado, Oregon, Minnesota, Texas, Virginia, and the rest of the United States to make the unthinkable happen.
No one can say that the contributions of one of these individuals were more important than the other.  The magnificence of the Obama campaign was that it demanded from the staff a belief in teamwork and a sacrifice of one's ego for the sake of the whole.  It is this quality that made Yohannes Abraham a shining example of the efficiency of the Obama campaign.  A recent graduate from Yale University in 2007, Yohannes it seemed had the world before him.  However, he was captivated by the promise that a Senator from Illinois named Obama represented.  Instead of chasing big money, Yohannes decided to head to Iowa to chase hope instead.  Yohannes spent 7 months helping to put together a ground organization in Iowa that would eventually overwhelm Hillary Clinton.
His talent and dedication did not go unnoticed by senior staffers within the Obama campaign.  At the age of 22, after providing invaluable leadership in states like South Carolina, Mississippi, and Ohio, Yohannes became the Field Director of Virginia—a state deemed vital by the Obama campaign.  Yohannes, along with hundreds of Ethiopian-American staffers and volunteers, made it possible for Obama to get elected on November 4th, 2008.  After the election, Yohannes went on to become the Assistant to the Deputy Director of Legislative Affairs for the White House and recently transitioned to become the Political Director for Organizing for America.  Yohannes continues to remind us that change is not something that is delivered overnight by one man; change is something that takes time and dedication from all of us working as a team.
Abi Mariam: Young Humanitarian of the Year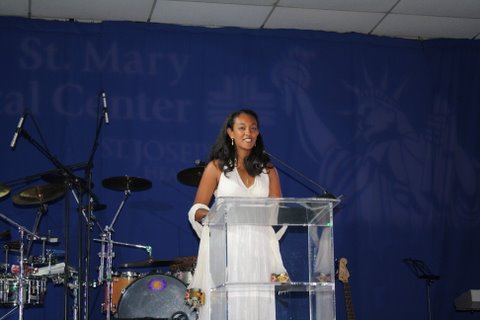 Above:
Abi Mariam was named Young Humanitarian of the Year at the 19th annual St. Mary Hospital Foundation Gala, held in San Bernardino, California on Saturday, September 25, 2010. (Courtesy photo)
By: TadiasThe St. Mary Hospital Foundation hosted its 19th annual Gala at the San Bernardino County Fairgrounds last week. The event, held on Saturday, September 25, 2010, recognized a number of honorees for their contributions to the organization during the year – including Ethiopian American high school student Abi Mariam, who was named this year's Young Humanitarian.The theme for 2010 was "The High Desert … A World of Possibilities" and was sponsored by High Desert Primary Care Medical Group and Premier Healthcare.Abi, who began volunteering at St. Mary Medical Center in 2007, was honored for her activities at the hospital while simultaneously juggling school work and several extra curricular programs, including co-founding an on-campus tutoring club and completing five Advanced Placement courses. Her mother, Mesrak Gessesse, is Director of Network Development at St. Mary, and her father, Alemayehu G. Mariam, is a lawyer and professor at Cal State San Bernardino. "I've grown up at St. Mary Medical Center," Abi said. "I like being able to give back to an organization that's given a lot to my family and my community."After high school, Abi plans to attend college and study political science and government. "I have been fortunate to realize at a young age that a life serving others is a life well lived, and I believe my talents and interests will be best directed to helping others through my understanding and usage of our government," she said. "I've been blessed with an unbelievably supportive family, wonderful teachers and amazing friends…These gifts are not mine to keep; they're something I should share with others, and the only way I can give back some of what I've been given is through service."The other honorees included Dr. David Bolivar, who was also named Humanitarian of the Year in part because of the school he recently helped to build in Colombia; Ron and Dorthy Axelrod, who were acknowledged as Patrons of the Year for their charitable estate planning through St. Mary Hospital Foundation; and Dr. William Suval and his wife Diane, who were recognized as this year's Honorary Chairs for their extensive involvement in community-oriented programs.
The crowd at the Martin Luther King, Jr. Memorial in Washington, D.C on Sunday, January 15, 2012. (Photo by Gediyon Kifle)
By Liben Eabisa
This year marks the first MLK day celebration since the unveiling of the new memorial at the National Mall in Washington, D.C.
We followed up with photographer Gediyon Kifle who has been documenting the Martin Luther King, Jr. National Memorial project for over a decade.
"I have worked on the project for 12 years photographing everything from the design competition to the dedication by President Obama," Gediyon told TADIAS in a recent interview. "I  was initially hired to document the submitted design competitions — that's how my relationship with the foundation started."   Gediyon added: "It has been a great privilege to witness the process with my own eyes through three presidents including President Clinton and President Bush."
The MLK memorial features a 30-foot granite sculpture, located near Washington, D.C.'s Tidal Basin between the Jefferson and Lincoln memorials. It includes a crescent-shaped inscription wall containing 14 excerpts from some of Dr King's most memorable speeches.
According to the park's web site: "The memorial is envisioned as a quiet and receptive space, yet at the same time, powerful and emotionally evocative, reflecting the spirit of the message Dr. King delivered and the role he played in society."
The monument has also been a point of controversy with conflict topics ranging from the memorial's location at the National Mall and giving a Chinese sculptor the contract, to Dr. King's facial expression as depicted on the statue. The most recent criticism came from author Maya Angelou who protested an inclusion of an incorrectly paraphrased quote, which the poet said makes the civil rights leader sound 'arrogant.' Interior Secretary Ken Salazar announced a change will be made regarding the latter complaint shortly.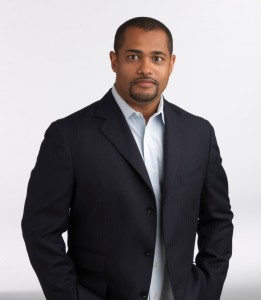 (Photo of Gediyon Kifle by David Sharp)
For Gediyon the most memorable moments were photographing the people who had either known Dr. King or were inspired by him. "Congressman John Lewis specifically," he said, referring to the civil rights legend from Atlanta, Georgia. "Every time he speaks it feels like you are in that zone, at that moment, he has a way of expressing and talking about it and it feels like he is speaking about an incident that happened yesterday." He added other figures: "People like Jesse Jackson who was there with him, and Ambassador Andrew Young. And there is the family, his children, his sister, and his wife before she passed away, hearing them speak and photographing them gives you a sense of closeness to his legacy."
"I have tremendous respect and admiration for the people who made this happen," Gediyon said. "A small group of them, they raised 120 million dollars, and built a memorial for a peacemaker placed near presidents and military heroes. That's a big accomplishment that some thought would never materialize."
Gediyon was born in Ethiopia and came to the United States with   his family when he was 10 years old. "Ever since then I have pretty much lived on the East Coast. I attended East Tennnessee State University and studied Mass communication. I did not study photography," he said. "But I paid my way by doing photography work. It all began with my mother giving me a Canon camera when I was ten years old. I give my mother credit for giving me my first toy. There has never been a dull moment since then."
Regarding his experience with the MLK project, Gediyon said: "When you take a break and think about it, the historical magnitude of the work kind of jolts you. I mean an ordinary man being honored with a memorial between Lincoln and Jefferson. Can you imagine that?  Can you imagine being in his skin, a person who was being poked from every side. And he was saying 'be patient.' He was 39 years old when he died. He was ahead of his time!"
Chef Marcus Samuelsson Gets More Obama Love
By: Eddie Gehman Kohan
Hot new Harlem eatery earns Presidential visit. New York-based chef Marcus Samuelsson joins only a handful of chefs who have received repeat business from President Obama and First Lady Michelle Obama. And he'll be getting more of it on Tuesday evening, when the President headlines a Democratic National Committee fundraiser at Samuelsson's culi-hotspot, the Red Rooster restaurant in Harlem, New York.
Since 2009, when the acclaimed cookbook author and restaurateur created a flawless menu as the guest chef for the first State Dinnerof the Administration, Samuelsson has become an active member of the Let's Move! campaign, and he cooked for Mrs. Obama when she visited the Big Apple last year. (Above: Samuelsson in the White House kitchen, with just-harvested greens from the First Lady's Kitchen Garden)
The trip will be Mr. Obama's first visit to Harlem since becoming president, though he's visited Manhattan before. Open for less than four months, Samuelsson's Rooster is the dining spot du jour in New York, with terrific reviews and an avid following. The American comfort-food menu is meant to be affordable, with entrees ranging from $16-$24. But on Tuesday, prices will be *slightly* higher: The fundraiser is $30,800 per person. It's an exclusive affair: Only about fifty people are expected.
The Rooster's chef is Andrea Bergquist, who accompanied Samuelsson to the White House to help create the State Dinner in honor of India's Prime Minister Manmohan Singh.
Later on the same evening, the President will attend an invitation-only "Thank You Reception with President Obama," at the nearby Studio Museum on 125th Street. New York is a critical fundraising base for the President; during the 2008 campaign, locals dumped millions into campaign coffers.
In March of 2010, Mrs. Obama and friends dined at New York's Aquavit restaurant, which was then owned by Samuelsson. Last June, Samuelsson joined Mrs. Obama at the White House for the massive chef love-in on the South Lawn that was the launch event for the Chefs Move to Schools initiative. More than 700 chefs were in attendance, and Samulesson starred in a White House video about the event, which also featured Rachael Ray. (Above: Mrs. Obama gives Samulesson a hug during the June, 2010 Spring Harvest in the Kitchen Garden)
Samuelsson sits squarely on the Obama shortlist of favorite non-White House chefs, which includes DC's Jose Andres, Spike Mendelsohn and Todd Gray; and New York's Dan Barber, all of whom have enjoyed multiple restaurant visits from the First Couple–and all of whom have joined the Let's Move! campaign.
Children in Ethiopia face harsh realities. According to The World Health Organization (WHO), each year out of 2.8 million births, 118,000 newborns will die.  A staggering 500,000 Ethiopian children won't live to see their 5th birthday – 72% of those deaths occurring from preventable diseases. Of those that survive, only 36% of children attend primary or secondary school. Combined with the HIV/AIDS epidemic, many children are being left orphaned and in danger of exploitation.
A Doctor With A Mission
Dr. Ebba Ebba, a pediatrician in private practice from Jacksonville, Alabama, is hoping to change the dire circumstances surrounding Ethiopian children. Three years ago Dr. Ebba started Gemini Healthcare Group, a not-for-profit healthcare foundation. The first project, which is currently in progress, is to build Ethiopia's first children's hospital – Addis Children's Hospital.
One might wonder why Dr. Ebba, who received a Medical Degree from Howard University College of Medicine and a Masters Degree in Public Health from the George Washington University School of Public Health, is undergoing such a laborious task. Dr. Ebba can simply choose to keep his private practice and live comfortably. However, that would not have challenged him and would have been contrary to the lessons instilled in him.
Dr. Ebba grew up in Ethiopia and had a sheltered childhood. He was surrounded by family, friends, and a close-knit community. His father was his earliest inspiration. Dr. Ebba recalls watching his father – known to share his wealth with those who were less fortunate – with "admiration and curiosity." Years later Dr. Ebba still feels the impact that his father has left on him. "I realize the value of him reaching out to others." Both his parents taught him early on that "we have a purpose not only to provide for ourselves and family but to others also." For Dr. Ebba, the best way he could do that was by practicing medicine. "If we can prevent illnesses and poverty maybe we can give the children an opportunity to receive an education. How else will they take over?"
In high school Dr. Ebba was fascinated with and excelled in History and Math. At that time, his career goal was to become an Engineer or a History teacher. He finished high school in Ethiopia and came to New York in 1981. During college
Dr. Ebba stumbled upon the study of the sciences and pre-medicine by sheer accident. "However, I had very good support and mentoring from my professors at City College of New York that prepared me well for a career in medicine. Even though my interest in History was relegated to a hobby status, my desire to teach was getting primed." He enjoyed tutoring Chemistry and Biology to underclassmen as well as General Educational Development (GED) classes. Dr. Ebba, whose hobbies include playing soccer and mentoring, believes that a person can make a big impact in any community if they take a young child and give them advice and direction.
Now a father of three, Dr. Ebba saw pediatrics as an intellectual challenge and therefore chose to study it. "I have the need and the desire to teach, and also to help kids and young adults so medicine was the perfect medium." He describes being a pediatrician as a "rewarding" profession that also has its challenges such as dealing with the illnesses of a nonverbal child and social economic factors like parents who are divorced. As a pediatrician he has observed that while parents are not good patients, when it comes to their kids, they take extra precaution. He sees parents who may not necessarily take good care of themselves bring their children to see him. "I feel like I can make a difference with kids who have hope of getting better. Kids are non judgmental when you intervene and the pain goes away, they give you hugs."
Addis Children's Hospital to Provide Affordable Health Care Services
Addis Children's Hospital, expected to open within 2-3 years, will be providing acute care services and will focus on preventing illnesses. With both combined, Dr. Ebba knows for sure that a strong, positive impact will be made. But there is no standard insurance and unless patients work for big corporations, they will have to come out of pocket.
Dr. Ebba is working to change this. "There are different business plans in the works to provide affordable health care services." His organization hopes to subsidize funds from people who will pay for quality service in Ethiopia instead of going overseas. "No one will be turned away because of lack of funds." If one dollar is all a person can afford, then that's what they can expect to pay. "We will do whatever it takes to get the hospital up and running." Thus far, the only thing left to do in opening the hospital is to raise funds and get an approval for its design and modification. "We have the land and the environmental impact study has been done." The architectural design, made in the U.S., is also finished.
In a country where there is an estimated 6 million orphans, Dr. Ebba's not-for-profit seeks to standardize adoption and provide space to help those who are orphaned and infected with HIV. "If we have everything under one roof then the resources to transport children for services will be eliminated. If we set an example for what can be, then others will follow." There are also plans to raise funds for the development of a mobile pediatric unit. "We plan to use mobile clinics to teach the public about good health practices such as hygiene and nutrition." The mobile clinic will also provide services to children who live outside of Addis Ababa.  After training is done, it can take up to six months to be functional. "Mobile clinics are a temporary solution. Our hope is to teach and leave the locals inspired."
On September 26, 2009, Gemini will hold its 2nd annual fundraising event in Washington, D.C. "Last year the event was held in Atlanta, this year we want to make it accessible to the larger Ethiopian community." The purpose of the event is to increase awareness, recruit more partners and volunteers. "The idea may have started with one person but the torch cannot be carried by one person alone." The keynote speaker for the evening will be Alfa Demmellash, co-founder and C.E.O. of Rising Tide Capital, and also named CNN Hero 2009. "Alfa has an inspiring story to tell about hard work, breaking barriers, and accomplishing goals."
Building a hospital, especially in a country where the resources are limited, is no easy task. It requires patience, devotion, and generous help from the community at large. For that reason Dr. Ebba sends a message of service to all. "There is so much we have been given, instead of being cynical let us join hands and do something positive whether it is here or in Ethiopia."
For more information visit www.ghcg.org, or contact Dr. Ebba at (404) 593-6446.
Dr.Eleni and the Ethiopian Commodity Exchange
By: jimma times
Economist Dr. Eleni Gabre-Madhin is the CEO and founder of the Ethiopian Commodity Exchange (ECX), the first commodities market in Ethiopia, bringing rates and standards (and trading systems, warehousing and data centers) to the trade of crops.
Gabre-Madhin left her earlier job, as a World Bank senior economist in Washington, DC, in part because she was disturbed by the 2002 famine in Ethiopia — after a bumper crop of maize the year before. With prices depressed, many farmers simply left their grain in the field in 2001. But when the rains failed in 2002, a famine of 1984 proportions threatened the country. Her dream: to build a market that protects the African farmer, who is too often living at the mercy of forces beyond his or her control. The director of the International Food Policy Research Institute, Madhin studies market reforms, market institutions, and structural transformation in Africa, and works to create "a world free of hunger and malnutrition."
The Ethiopia Commodity Exchange (ECX) is a new initiative for Ethiopia and the first of its kind in Africa. The vision of ECX is to revolutionize Ethiopia's tradition bound agriculture through creating a new marketplace that serves all market actors, from farmers to traders to processors to exporters to consumers.
ECX assures all commodity market players the security they need in the market through providing a secure and reliable End-to-End system for handling, grading, and storing commodities, matching offers and bids for commodity transactions, and a risk-free payment and goods delivery system to settle transactions, while serving all fairly and efficiently.
ECX plans to revolutionize Ethiopian agriculture through a dynamic, efficient and orderly marketing system that serves all. Through ECX farmers can be better able to negotiate prices given market transparency, get market premium for value added to the product (post-harvest handling), avoid restriction to local market, access national market, lock in prices through forward contracting and use future prices for planting decisions.
CEO of the 4th Largest Tax Service
In 1994, Fez Ogbazion was just a college kid from Ethiopia looking for a piece of the American dream… today he's the CEO of the 4th largest tax preparation company in the United States.
How did he do it? He chose the right industry, for starters, an industry that made the best of what entrepreneurs (and our customers!) value most – time.
Fez saw a need in his community for fast, local tax preparation services. People wanted exceptional service from professional tax preparers in their neighborhoods, not stuffed-shirt financial managers out in the suburbs. So Fez opened his first income tax office, Instant Refund Tax Service, in 1994.
Fez's business grew dramatically over the next five years. In 1999, a Fortune 500 company, sensing a major local competitor, offered to buy Instant Refund Tax Service. Fez, ever the entrepreneur, accepted the deal and went on to re-invest the money from the sale into a bigger and better tax business. That fresh start became Instant Tax Service, founded in 2000.
During its first year of operations, Instant Tax Service operated 60 locations. We expanded into five new markets across the country in 2001, doubled our business in 2003, and started franchising in 2004.
Today, Instant Tax Service is one of the nation's fastest growing franchises, with over 1,200 locations in 39 states.
A Brief Biography of His Imperial Majesty Emperor Haile Selassie I
By: Gregory Copley
His Imperial Majesty Emperor Haile Selassie I was born as Lij Tafari Makonnen on July 23, 1892, in the town of Ejarsa Gora in the Harage Province, some 18 miles outside the city of Harar, Ethiopia. Lij Tafari was given the religious name, Haile Selassie. He was the son of Ras Makonnen, Governor of Harar under his kinsman, Emperor Menelik II. Ras Makonnen, a Shoa Amharan noble, was married to an Oromo, Yashimabet, who died two years after Lij Tafari's birth.
His Imperial Majesty Emperor Haile Selassie I, wearing the sash of the Order of Solomon's Seal. The top star on his tunic is also the Order of Solomon's Seal, beneath which are stars of the US Chief Commander of the Legion of Merit (left), Knight Grand Cross of the Order of the Holy Trinity (centre right), and the Order of Emperor Menelik II (below).
Click on the image for an enlargement.
In a significant break with precedence, Lij Tafari Makonnen was raised with an understanding of world affairs, and with an exposure to the outside world. He was to become the first Emperor of Ethiopia to have traveled extensively abroad.
Ras Makonnen, and therefore Lij Tafari Makonnen, were directly of the Solomonic Line, as was Emperor Menelik himself and Tafari Makonnen's great-great grandfather, Negus Sahela Selassie, of Shoa. King Sahela (Sahle) Selassie had already made treaties with foreign states, including Queen Victoria's Britain.
Lij Tafari Makonnen was, unusually for the period, brought up with both a strong education in Shoan Amharic traditions and in Western history, languages and statecraft. He was named Dejazmatch — literally "keeper of the door"; the equivalent of the title of Count in Western terms — for part of Harage province at the age of 13, in 1904, only about a year before his father's death.
The governorship of Harar, and the army which went with it, went to another — Tafari's half-brother, Yelma — when Ras Makonnen died, and Lij Tafari Makonnen was named to the lesser governorship of Selale. But, because of palace politics, he was forced even to administer this governorship from the confines of Emperor Menelik's palace in Addis Ababa, where he learned first hand the art of political manoeuvre. Emperor Menelik, one of Lij Tafari's supporters, suffered a severe stroke in 1908, and Tafari was "exiled" to the southern frontier area where he served as governor of Sidamo province. There, however, he had an army of 3,000.
Emperor Menelik had, the year before, designated his 12-year-old grandson, Lij Iyasu, as his heir. Emperor Menelik's wife, Empress Taitu, promoted the interests of Zauditu, her daughter. At this point, however, Yelma died and the governorship of Harar again became vacant. So in 1910, with the loyalty of the various armies (including Harar) and princes, Tafari, with the Shoa Amharan nobility, was able to insist that Empress Taitu devote her energies to nursing the ailing Emperor, with day-to-day management of the Empire handled by Ras Tasamma as Regent. Ras Tasamma was one of the most powerful rases, commanding an extensive army of his own; he had been the traditional advisor-guardian to Lij Iyasu.
But Tasamma died in 1911, and Lij Iyasu began a determined bid for the throne. Emperor Menelik died in 1913, but Iyasu still could not be crowned: his apparent conversion to Islam, the religion into which his father was born, discredited him in the eyes of the monophysite Ethiopian Orthodox Church and the Shoan nobles. In 1916, they confirmed Zauditu as Empress and the 25-year-old Ras Tafari as "Supreme Regent and Heir Apparent (Crown Prince)". He was to remain Regent for the next 13 years, a period during which — as de facto ruler of Ethiopia — he began the transformation of Ethiopia into a modern state, in the international sense.
Lij Iyasu attempted during this period to press his claim to the Throne and was arrested in 1921, and died 12 years later.
Empress Zauditu had, in response to the growing power and popularity of the Regent and Crown Prince, crowned Ras Tafari as Negus (king) on September 7, 1928 (Meskarem 27, 1921, in the Ethiopian calendar). It was the first occasion that an Emperor (or ruling Empress) had granted the title of Negus in the Ethiopian context; previously the title Negus had been used only by the kings of the constituent states of Ethiopia (such as the Negus of Shoa, etc.).
Empress Zauditu, herself resentful of the growing popularity of the Regent, in 1930 "sent her husband's sizable army against Tafari's forces, but the army was immediately crushed and her husband killed". 2But on April 2, two days after Negus Tafari's victory against her husband, Empress Zauditu died.
As Regent and Negus, Ras Tafari had undertaken the modernization of Ethiopia on a significant scale, bringing the country into the League of Nations in 1923 (the application had been lodged in 1919), abolishing slavery (in 1923, the trigger to admission into the League of Nations), creating schools and universities, and generally began the development of a modern national infrastructure.
The sudden death of Empress Zauditu led to the coronation of Negus Tafari as Emperor on November 2, 1930 (Tekent 23, 1922, in the Ethiopian calendar), and his elevation to the highest Throne — for which he adopted the Throne name Haile Selassie I — was the cause for a further consolidation of his programme of reforms.
He founded the Bank of Ethiopia in 1931, and encouraged the creation of newspapers.
Throughout this period, however, there were mounting tensions with Italy, which had occupied Eritrea from the 1890s. This flared into open conflict in September 1935, although the League of Nations exonerated both states. This gave confidence to Italian leader Benito Mussolini, who ordered a full invasion of Ethiopia. This time, still conscious of their defeat at the hands of Menelik's army in the 1896 Battle of Adwa, only 40 years before, the Italians pushed forward with massive resources and an extensive use of chemical weapons. By May 2, 1936, Emperor Haile Selassie was forced into exile and in June he went before the League of Nations in Geneva to call international attention to the plight of Ethiopia.
It was this speech which both drew Ethiopia to the center-stage of world politics for the first time and at the same time highlighted the impotence of the League of Nations. But World War II was to prove Italy's undoing in Ethiopia and elsewhere. When Italy joined the Axis powers in June 1940, Britain began working with Haile Selassie to remove the Italian forces from Ethiopia. The Emperor moved to the Sudan, with his son, Crown Prince Asfa Wossen (later Emperor Amha Selassie I), to coordinate action between his own troops and those of the British. And with an Army of British, South African, Ethiopian and other African forces, Emperor Haile Selassie re-entered Addis Ababa on May 5, 1941. Fighting, however, continued on Ethiopian soil until January 1942.
With the end of World War II, the Emperor brought Ethiopia into the United Nations as a founding member, and greatly expanded the country's diplomatic relations. Domestically, he established a new, central judiciary, and ensured that the new, post-war Government was filled with educated ministers with more specific powers. The new judiciary had the task of appointing its own judges, removing them from the hint of political preference.
By 1955, Haile Selassie was ready to introduce the new national Constitution. It was created through a consensus of input from an Ethiopian educated class which had never before been seen in the country and which was, to a great extent, created by the international exposure many Ethiopians had received because of the war.
To a great extent in the post-war era, Ethiopia enjoyed an unprecedented period of relatively uninterrupted stability and progress. It was, therefore, something of a surprise when a coup d'etat was attempted in Addis Ababa on December 13, 1960, whilst the Emperor was abroad in Brazil on a diplomatic mission. While initially appearing to be successful, the coup by the Imperial Bodyguard, the police chief and some radical intellectuals, lacked public support. The Emperor, on hearing word of the coup attempt, flew immediately to Monrovia, Liberia, and then on to Ft. Lamy (now N'djamena, capital of Chad), and thence — despite engine trouble on his DC-6 aircraft — on to Asmara, Eritrea. There, his son-in-law, Gen. Abiye Abebe, was Governor. And with the Emperor's final return to Ethiopia, the coup was all but over. It collapsed completely on December 16.
The Army and Air Force, and the Church, had remained loyal to the Emperor, but the incident polarized some elements of the society.
Attempts at land reform through changes in the tax system failed in Parliament in 1966 because of the grip on Parliament — and society — by landowners. And the years leading up to 1974 were replete with mounting inflation, corruption and famine.
Some elements of the Army mutinied on January 12, 1974, and several provinces fell into the hands of mutineers in February. By early June, the mutineers had formed a 120-man Dergue (committee), initially claiming allegiance to the Emperor. But they soon began arresting older politicians and nobles connected with the old order, and in July 1974 demanded a new constitution.
The Dergue seized the Emperor on September 12, 1974, and embarked on a reign of terror not dissimilar to the terror of the Robespierre-controlled First Republic in France in the late 18th Century. Civil war ensued, but the Emperor died in August 1975 as a result of massive torturing.3 He was buried in a secret grave, but, when the Dergue was finally toppled and the grave found, it was discovered that virtually every bone in his body had been broken by his tormentors.
Angelina Jolie and Brad Pitt build Ethiopian AIDS clinic for Zahara
By: Addis Zefen
"They are from their country and they are of their country and they should know that, it's part of their family, we are their family but so is their country."
Angelina Jolie and Brad Pitt are building an AIDS clinic in their adopted daughter Zahara's native Ethiopia to ensure she will always stay in touch with her African roots. The actress became mum to Zahara Marley in 2005 and Jolie reveals she and Pitt are in the process of establishing a medical centre to treat AIDS and tuberculosis in the six-year-old's name, similar to the Maddox Chivan Children's Centre they founded in Cambodia, where their eldest son Maddox was born.
And the Hollywood couple plan to do the same for their other adopted son, Pax, in Vietnam.
"They have programs in their countries (for) each of them we're starting. There's a TB/AIDS clinic being built for Zahara; there's a clinic already for Mad. So each of them will take that responsibility," Jolie said in an upcoming interview with US newsman Anderson Cooper.
"They are from their country and they are of their country and they should know that, it's part of their family, we are their family but so is their country."
Jolie and Pitt are also parents to three biological kids – five-year-old daughter Shiloh and twins Knox and Vivienne, three.
Interview with Ethiopian Model & Social Activist Gelila Bekele
New York (TADIAS) – In a video interview Ethiopian-born Model and Social Activist Gelila Bekele recently discussed her career and humanitarian projects with Tadias Magazine.
Gelila is currently signed with Ford Models, appearing in ads for Levi's, Pantene, L'Oreal and Colgate as well as being featured in various fashion magazines including Essence, Marie Claire, and Allure.
"I couldn't take credit for being good at modeling, but of course you have to be a business woman to have longevity," Gelila said, speaking about her modeling work. "It's one of those situations where you say to yourself I have not changed but I am not the same."
Regarding her humanitarian projects Gelila focuses on access to clean water, food, and education. "Those are the three things for me that are important as a human being," she said. "Life is a perspective, but for me if a child…has basic access to clean water, food and school and proper health care, it's one of those situations where you are not creating for people to wait for foreign aid."
Watch Tigist Selam's Interview with Ethiopian Model Gelila Bekele (website: www.gelilabekele.com)
Zelalem Woldemariam Wins Focus Features' Africa First Award for Short Films
Posted by Rahel Samuel
New York (TADIAS) – NBC Universal's Focus Features has named Ethiopian Filmmaker, Zelalem Woldemariam, as one of the recipients of its 2011 grant for short films from Africa.
Earlier last month, CEO of Focus Feature's Africa First program, James Schamus, announced that their initiative exclusively for emerging filmmakers from Africa has awarded five artists $10,000 apiece. The grant is designed to help finance the production of a short film by each filmmaker.
"My film is about an Ethiopian drummer who learns about his identity and traditional music in an unexpected way," Zelalem said in a recent interview with Tadias Magazine. Speaking about his film entitled Adamet (Listen), Zelalem adds: "I have always been fascinated by our music and I have wanted to do a film that showcases this rich and colorful part of our culture for a long time."
"I'm continually impressed by the range of great young artists we meet through Africa First," Mr. Schamus said in a statement. "Each filmmaker has a distinctive vision and voice, and I look forward to learning from them at our summit."
"This means a lot for me and my Ethiopian filmmaker colleagues," Zelalem said. "To be recognized by a Hollywood studio is a big deal." He added: "Personally I hope it will open a lot of doors."
About Zelalem
Ethiopian filmmaker and producer, Zelalem Woldemariam, directed and produced his first feature film "The 11th Hour" in 2005. The film enjoyed success in Ethiopia and over 8 international film festivals abroad.
In 2010, Zelalem wrote and directed a short film entitled "Lezare", which went on to win the Best Short Film Youth Jury award at the Tarifa African Film Festival in Spain in May 2010.
Zelalem is also Executive Director of the Images That Matter International Short Film Festival of Addis Ababa, Ethiopia and founder and general manager of Zeleman Production, a production company that has produced documentary films, television commercials and radio productions for both local and international NGO's and businesses.
With the aspiration of enabling filmmakers in Ethiopia to create quality films that will be appreciated all over the world, Zelalem's future goal is to establish a film school in Ethiopia that gives youth an opportunity to express their ideas and create a change for themselves and their country.
Meet Iraq War Veteran Yonas Hagos
By: Parade
Yonas Hagos
Age: 29
Home: Carol Stream, Ill.
Service: Iraq
Branch: U.S. Army
Hagos spent most of his childhood in a refugee camp in Sudan, coming to the United States when he was 10. He joined the army after 9/11 because, he says, he felt this country had given him so much. Hagos was seriously injured by a rocket–propelled grenade and was later awarded a Purple Heart. Now recovered, he's become a successful entrepreneur. He is wearing the backpack he had on when he was wounded. [Photo: Peter Yang]

Can you start by telling me when and where you served?

I served about a year in Germany. Then, I did almost a year in Iraq. I was in Baghdad from 2003 to 2004. I got wounded, went back to Germany, did some therapy and came back home.

How did you and your family come to the United States?
My parents fled a war-torn country, Ethiopia, both my mom and dad, and they both have an amazing story. My mom has told me what they endured. They fled to Sudan in the '70s, they settled in a refugee camp and that's when they had me and my brothers and sisters. I lived in Sudan until I was about 9. In 1992, my father brought us here. He actually came here ahead of us.
We moved into the suburbs of Chicago. I remember landing at O'Hare airport when I saw my dad, ran up to him, hugged him. And, he said, "The car is in the garage. I'll go get it." He came and picked us up. Now, coming from a poor country, I didn't think much of it, but when I saw the car I'm like, "Wow, my dad got a four-door car." Obviously, it was a used car. [LAUGHS] It was a little beater, but I didn't know that.
We pull up to the apartment building. I'm just fascinated. You're seeing this nice, fancy-looking building — which wasn't — but at the time to me it was. We walked into the two-bedroom apartment. There's six of us including my mom and dad. And he said, "This is where you guys are going to sleep." There's two beds, single beds. I was excited. Back in Sudan, there was four of us sleeping on one bed with no mattress, just on the springs, but sometimes, you're sleeping on the floor. And, to me, this is wild.
When did you first think about joing the military? 
Well, it was probably late senior year I was thinking about it. I was the oldest—two sisters, two brothers that looked up to me. And, we lived in Section Eight housing, which we were surrounded around gang bangers, drug dealers. After my parents split up, my mom couldn't do much to get us out of there. She barely made ends meet with her job. So, I knew moving ahead I needed to do something. And, I didn't want to get drawn into selling drugs or gang-banging. And, at the same time, I wanted to do something with my life. More importantly, I wanted to pay back America for what it's given me. So, after high school, I was going to a community college and I couldn't really afford it. And 9/11 happened. It really woke me up. I said, "Do I sit back and pretty much mooch of the country, or do I go and do something about it?" So, I enlisted December 2002.
What do you remember most about the day you shipped out?

I remember the exact date I went to basic training and how it led to me being in Iraq. It was March 18th, 2003. I left from the airport to Fort Sill, Oklahoma. We arrived at the airport. There was about 20 of us. We got picked up, got to base. That's when you knew it was real. We were actually hauled into a conference room. And, that night, the President announced we were going to war with Iraq. I remember one of the sergeants clearly stating, quote from quote, "90 percent of you in this room will be in Iraq after training. Half of you will come back either wounded or in body bags." And, there was some silence in the room.
I remember people whispering, "I didn't join for this." Obviously, I knew part of joining the military was when war is calling, you gotta go and serve. But, there were a lot of angry people. I remember shipping out, I think it was late September, early October, we flew from Germany to Kuwait. We were at Camp Wolf for about a week, Tent City, hot. I didn't like it very much. Then, from Kuwait to Baghdad.
You were awarded a Purple Heart. Can you tell us about how you were wounded? Is it true you were pronounced dead on the scene?

Yeah. I'm getting better with telling some of it, but some of it's hard to talk about. But I got wounded April 10, 2004. It was Easter.  Now, going back 10 days before April 10, we went through hell and back. I mean, there were times where we were ambushed anywhere from 10 to 24 hours at a time – where you're just pinned in one position. You really couldn't call help because your help was out there fighting a battle. You just gotta hold your own until they can get more troops to relieve you.
But April 10 came. That morning I got off of guard duty and we went to QRF, which is Quick Ready Force. That was our rotation. I remember going to sleep around 6:30 in the morning and waking up around 10 a.m. It was calm. They said, "Take your time. We're going to take a Howitzer." It's like a tank, but it got a longer gun. It's not armored well. Some armor in it, but you're pretty much sitting in an aluminum can. We had the Howitzer and we had two Humvees. It was about 12 of us. I was on the Howitzer.
Things were quiet on the streets. Too quiet. My chief, Sgt. Diaz, says "Just keep focused. Keep your eyes opened." We came into an intersection, two major streets. It was Omar Street and 20th Street. And we've had a lot of soldiers that lost their lives on those streets.
We started pivoting at the intersection. The Howitzer pivots like a tank. And, my attention got drawn to two guys on the rooftop with the AK-47s. They started shooting. My chief screamed, "RPG!" The Howitzer pivoted. But, by the time they launched an RPG (rocket-propelled grenade), I really couldn't do much. There's two of us in the tight space. I did my best, grabbed my M-16 and tried putting myself in the fetal position. The guy had such an accurate shot — it's the thing that saved my life, actually, there is a God up there—he had such an accurate shot that the RPG hit the Howitzer and exploded on me instead of going right through me. It was inches.
Now, I've seen people that were hit with an RPG. They usually shoot it at tanks. They shoot it at choppers, any big vehicles. But, they also shoot it at human beings like us. When I was hit, my M-16 came off of my hand, my Kevlar fell off of my head and I was dangling 10 feet above the ground. The guy on the side of the Howitzer grabbed my boots, grabbed my leg. They pulled me inside. They said my body was motionless and I fell back. I was out for about 45 seconds to a minute, no pulse. I was pronounced dead. They said "We got one KIA" (Killed in action.)
While I was down there, they said I woke up. And, I remember getting up. I looked around me and I seen the lieutenant, my buddy Green and my buddy Florian. I looked to my left and I saw chunks of my shoulder pretty much missing. And I remember coughing up blood. I could barely talk. And then the pain kicked in. I was screaming. Now, during this time, I did not know we were ambushed by a couple hundred insurgents. And, when they rushed me to our battalion, to the Uday and Qusay palace, they came under fire. They throw me in a Humvee and they ripped all my clothes.
What saved my life was that the medic, the female medic—I'll never forget it—her reaction to get the IV going and trying to stop the bleeding and calming me down, helping me. I got air-vacced to the hospital in the Green Zone, which came under heavy attack. They shot an RPG through my window, but the generator in front of the window stopped it. After that, I had surgery. The next morning they woke me up. I had another surgery. They flew me into Balad, which was like a tent city. There was an air base there.
Two hours after I arrived, they started mortaring us. And I remember a major, she was a doctor. She came in, "Hey soldier." And there was a couple of other wounded soldiers, "If your tent gets hit, we'll come and move you guys." The night before, we lost airmen. And I'm thinking, "I could barely move. Some of these other guys can barely move." And if the tent gets hit, we're all dead. And I remember her, she had her vest and a Kevlar and her weapon. And I'm like, "Man, why would they bring me here if I left hell to another hell?" We got mortared for about six hours. But they put me in a plane. After the shelling stopped, we flew into Kuwait, picked up more wounded people, and got into Germany.
They told me I'd have only 50 percent mobility. But I'm now up to about 95 percent mobility. It wasn't easy, but it's been a long road.
These are very vivid memories. You mentioned earlier that you had suffered from post-traumatic stress syndrome. What is it like now when you think about that day?

It's not as bad as it used to be, but it's there. I don't really tell my wife. I mean, I have nightmares. I don't talk too much about it. I keep myself busy, and that has helped me out tremendously. I'm going to have to take it on a day-to-day basis, but I do have nightmares. I was on medication. I threw all of them out. I just find that by working out, staying in shape, staying focused and on the task.
This Veteran's Day, are there specific people you'd like to pay tribute to?
Even though I'm out, I still know several people still in. My chief is still in. Most of my section is still in. And, some of the people that have made it off the first tour, which was the worst, and went back, did not come back home. I mean, Veterans Day, you know, I do my best to celebrate it. But I try to not think of the people, not for a bad reason, but it's just—yeah, I'm here, but they're still out there fighting. And, some of the people who didn't make it home, who came back in a box, I try to not think about them. It just makes it worse for me.
Is there anything else you'd like to say?
Don't take your freedoms for granted. That's all I could say.